The world came to a halt March 2020 as the world faced covid 19 and lockdown. We were forced to remain home and quarantine in order for the greater good of the global community. Some argue it is a political reasoning, conspiracy theories, 5G, government control and I am not discussing these ideas. There are some things in this world we may never know the truth. When we are faced with extreme stress and uncertainty, our minds will create ideas and follow our own beliefs. Regardless, as the world will open up again and as we travel domestically and eventually internationally, we can still travel in a sustainable and eco-conscious way. Even as simple, as using reusable masks and taking care to use sustainable and environmentally methods of traveling.
…as the world will open up again and as we travel domestically and eventually internationally, we can still travel in a sustainable and eco-conscious way.

– sustainable surfer girl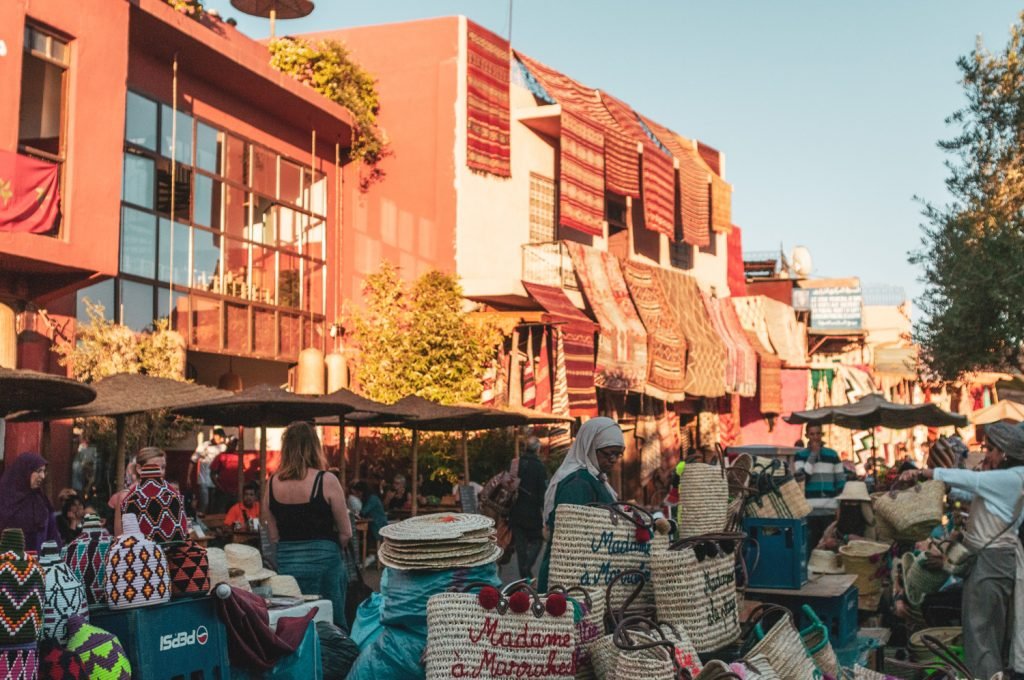 Tips for sustainable travel post covid
Use a reusable mask
Carry your own water bottle or travel mug
Support local restaurants and businesses
Shop locally made, artisan products
Eat local cuisine
Share, like and review businesses online
Slow travel, reduce emissions by less transportation
Longer trips
Bring your own towel & Toiletries
Use a reusable mask
This is not news to anyone to know that a reusable mask is an obvious way to reduce pollution and waste unnecessarily. Washing daily is also not only necessary in accordance to public health advice but also just hygienic. I mean you change your underwear everyday, same concept. Let's not be gross. Whether or not you believe the virus exists or it is a representation of government control, just wear a mask until the pandemic has been deemed resolved. Think of it a cool fashion statement. More and more companies and individuals are designing and producing trendy designs. Choose your look. One local and independent design house in Montreal, Canada has been making sleek and adjustable masks since the beginning of the pandemic. Check them out at mercyhousestudio.com. They also produce some great locally made designs.
Support small and local businesses
Supporting local businesses is a huge factor in contributing to the community you visit. Although we tend to stick to things that are familiar to us, one of the main reasons we travel is for a new experience. Avoid going to that big business every time you find yourself in a new environment. Ask a local their favorite place to eat or local products they enjoy. Not only will they be happy to give you sound advice but also send you to the best spots in town. Want to support businesses but low on funds? Leave a review online using TripAdvisor, like and share on social media. This helps businesses almost more than a small purchase. Marketing and promotion is highly competitive and expensive for small businesses so if you like a business or had a great experience without even being a paying customer share your experience! With the effects of covid, the global economy is suffering but the it will be most difficult for smaller businesses especially in tourism and hospitality to recover. All the support we can give each other is best way we can help our community and humanity.
Shop locally and buy artisan goods
The beauty and art behind an artisan product is irreplaceable. They truly are one of a kind pieces. Items you cherish and that the artist has put the hard work, time and talents in to produce. This is more than a materialistic need or desire. This is art, a memory, an experience. You are buying more than something to wear or eat. You are buying experience. When we travel we always want that souvenir to take home with us. We never want that vacation feeling to end. And it doesn't have to. Instead of buying that cheap plastic knick knack or additional magnet to give to friends, opt to find something handmade, small and inexpensive. The time and skill that went into it is far more memorable than a stock image printed on a magnet. Not to say buying a magnet is wrong, some people like these and it does help local businesses. But the thought process that goes behind a handmade item is contributing to humanity far more than a mass produced item. When you buy from a local, you are directly supporting that, a local.
Eat local cuisine
Traveling is about getting out of your comfort zone, discovering new places, food, culture and experience. Sometimes we do not know the best places to eat, sometimes we get sick. This is part of the experience and the risk of venturing to the unknown. But anyone who has had those memorable experiences, good and bad, they are the stories we share when we return home. It is risk that allows us to have those valuable experiences that expose us to some our favorite memories though. How boring would your life be if you only ate the same meal for the rest of your life? The best foreign food you can eat is in the place for where it originates, freshest ingredients native to that region made by people who have past on the traditional cooking methods down from generation to generation and even evolved it into the best version of it. Ask a local to share the best place to get the local cuisine that uses the freshest ingredients, best time to eat it and who makes it the best. Connect with the locals and discover food you may never imagined trying before and support someone whose experience is worth the money spent. Not only are you creating a sustainable income for the local community but it also reduces the amount of emissions of transport involved in the process.
There are many other ways we can travel sustainability and many resources online to know how, check out some other articles to learn more. Now more than ever we need to work together to support each other and humanity to move into recovery and a sustainable future.