The Wahine Project, a non-profit organisation based in Monterey California, is a global community that believes in an access to the beach for everyone. It was created in 2010 in hopes to encourage young girls to surf, who would otherwise not have access, whether it be financially, geographically or simply a lack of opportunity. They have grown to include all genders and continue to build awareness in climate change, environmental justice, and with the unique provision of the ocean a sense of social responsibility. The Wahine Project celebrates diversity and inclusion of all people, regardless of age or ability. They do this in hopes of inspiring those to live life to the fullest in the healthiest way possible and best supported in the community with a focus on ocean safety and education.

Read The Wahine Manifesto here.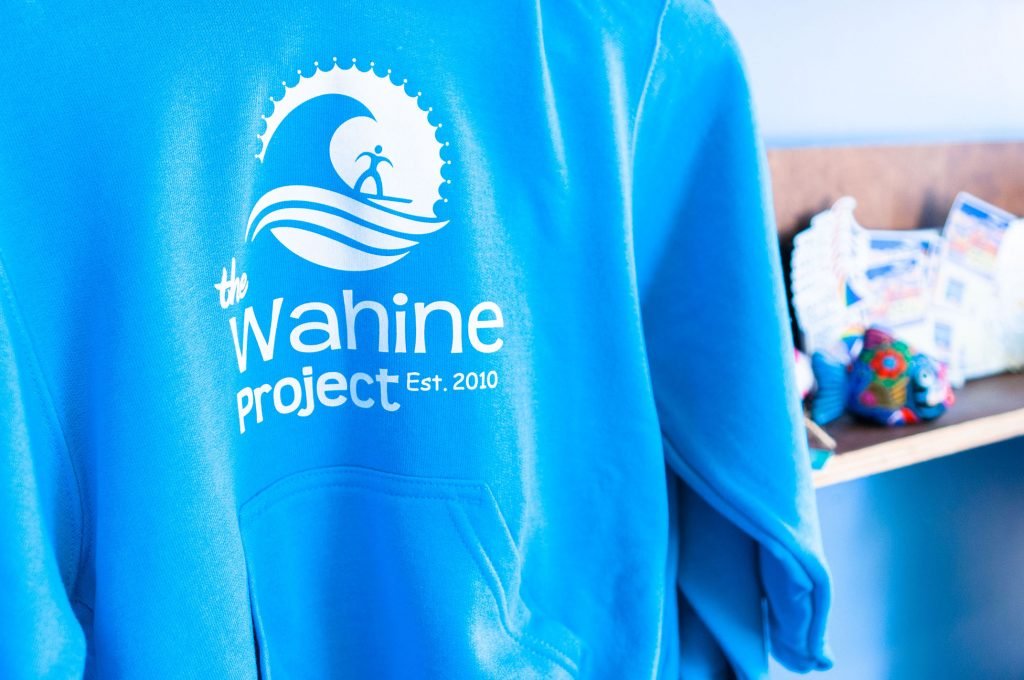 Founder Dionne Ybarra ; surfer, mother and role model
Founder Dionne Ybarra is passionate about helping people and in general, providing equality for all people. As a mother and female role model, she truly gives herself to the greater good. She helps those who face difficulties getting access to the ocean while supporting the community, promoting a growth of integration and equality. Born and raised in East Salinas, California, Dionne is a Mexican American woman who aims to share the transformative power of surfing and the ocean with others who may not have the opportunity to do so.
"We're a global community that believes everyone deserves access to the ocean. We're reshaping the landscape of equity in ocean recreation and stewardship."

Dionne Ybarra, The Wahine Project
Surf Lessons, Surf Camps, and Ocean Education.
The Wahine Project provides surf camps and surf lessons to local youth in the Monterey area, building self esteem and a sense of belonging regardless of their financial situation. The Wahine Project offers summer and seasonal surf camps that are a full range of programs to accommodate weekday and weekend schedules. With no gender restrictions but also offering non mixed groups for those who feel more comfortable in gender specific groups. All programs are offered to various surf levels and experience in the ocean.
Wahine Headquarters, Refill Station and Youth Community
There are always challenges to provide funding for non profit organisations, as their focus is on giving to the community which requires maintaining the ability to do so. This creates a certain amount of work and source of revenue in order to meet these requirements. Of course ethics, and social responsibility is to core beliefs of The Wahine Project, being able to find that funding in a conscious manner is important to the organisation thus creating Alma del Mar. The Wahine Headquarters is for local youth to gather in a safe space that encourages a supportive community. It also offers affordable surf gear and sustainable products that range from wetsuits, beauty products, apparel and artwork by local artists. It is also a refill station which provides those items / products in an eco fashion manner. Funky glass refillable jars for soaps, shampoo, lotions and other sustainable eco-friendly products. Upstairs, provides a fun space to gather for yoga, journaling and healing events as well as a general community space for youth, local artists and the local surf community.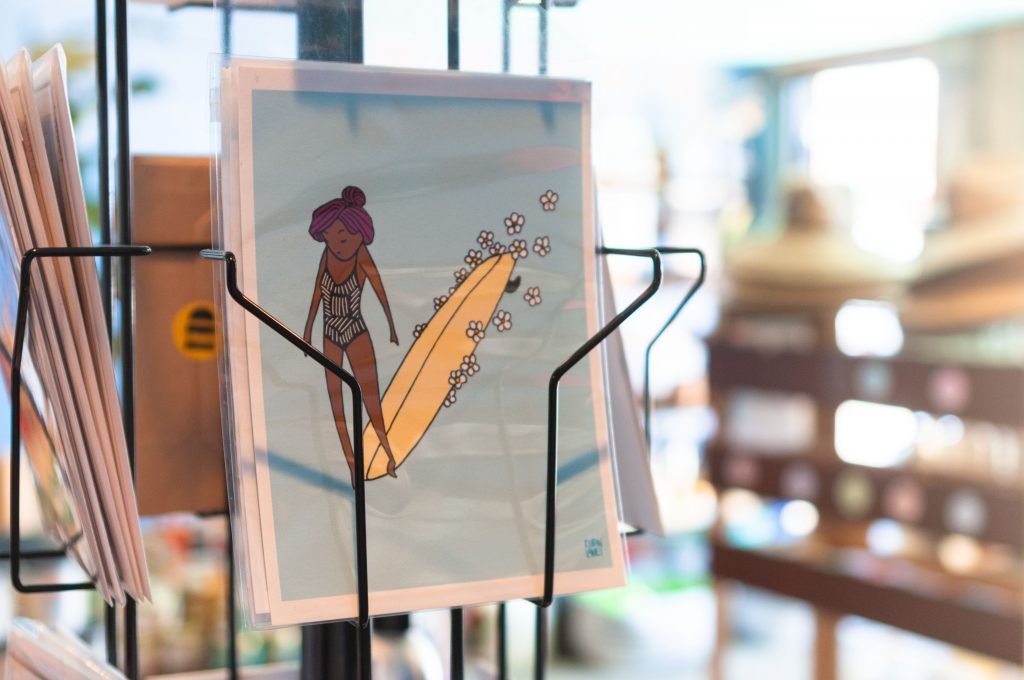 Sayulita Surf Retreats
Since its formation, The Wahine Project has grown into offering surf camps going beyond the youth but also for both Adult Men and Women, whether bringing the "Surf Moms" to experience surfing for the first time or experienced surfers looking to explore new waves with a like minded group of people. In collaboration with the local surf community within Sayuita, Mexico, The Wahine Project has paired up with Surf it Out, local suppliers and villas to offer a surf experience outside of Monterey Area. Sayulita is a fantastic and trendy surf town located on the Pacific side of Central Mexico in the state of Nayarita. Flying into Puerto Vallarta, reaching Sayulita, a semi remote surf community that mixes traditional Mexico with the growing expat community there, creating a fun and vibrant location for all surf levels. Check the surf experiences with The Wahine Project in Sayulita here.
I was blessed to join their surf retreat in 2020 to shoot some images as well as to share the experience of these women through transition. The learning with Dionne and Leah's guidance for new beginnings and overcoming fear. It was an honour to watch and capture these women break those glass ceilings and personal inhibitions.
What kinds of Surf Retreats can you join?
Family Trips
Teen Trips
Women's Programs
Men's Surf
Surf Lessons
Non-profit & Volunteers, Sense of Community and Fundraising
Since non-profits are essentially organisations built to provide a service or benefit to the community without the bottom line being the main focus, it takes a lot of energy to go towards this shared vision or goal to achieve. Wahine offers experience for the local youth both paid and unpaid, while supporting surfers and low income youth that is only possible due to the staff, volunteers, donations and hard work of all parties involved in developing the local surf community in the Monterey area through the Wahine Project. Young surfers can share their "stoke" with older and younger generations in the camps, shop and surf retreats while the knowledge and experience of older generations can provide guidance.
Donate to The Wahine Project here.
Past Fundraising Events : Wahineplooza
I came discovered the Wahine Project while visiting friends in California, as a friend of mine had her son taking surf lessons with The Wahine Project. After learning about their mission, we decided to volunteer at their fundraising events. Why not help a good cause and the local community while visiting California? I volunteered to take some event photos while my friend help organize the events. They held a two day fundraising event called Wahinepalooza with live music and fun games for the locals and kids in the area. The is one way The Wahine Project is able to offer aid in access to the ocean and surf experience to those facing financial difficulties preventing them otherwise.
See more images of Wahinepalooza on their website or here.
Living in the Monterey Peninsula? Check out their refill station or sign up for their next surf camp and try surfing! Looking for a women's or men's retreat in Sayulita with an open group of supportive people?
Discover all that and more here.

Follow The Wahine Project on Instagram for up to date happenings and social awareness.
All photos copyright and courtesy of Susan Paige Photography / @susanpaigephotography