I was invited to shoot and surf with The Wahine Project last October on their first Women's Surf Retreat in Sayulita, Nayarit, Mexico. You can read more about that on their separate blog article here and see more photos from that on my photography website. It was the first time I visited Sayulita, in fact it was the first time I visited Mexico's Pacific coast. My friends over the years had told me that I really had to go and I now understand why. I have always loved Mexico, it's culture and of course the food, I eat Habanero sauce like it was ketchup and sip Tequila like tea. I lived 4 years with my good Mexican friend, our Saturday morning text messages always starting with "Queiro tacos". But my travels to Mexico were limited to the Yucatan area, on mostly party or vacation adventures through Playa Del Carmen, Tulum and Holbox for the BPM festival and a few weddings. What I really enjoyed about Sayulita is the friendly locals and expats living there as well as all the local independent artisan shops. It was easy to get to as I landed in Puerto Vallerta and took the local city bus dropping me in the middle of the town although there are airport transports, I like the adventure of local transit, I always find it humbling. Plus as a nomadic person, budgeting is necessary so I save on some luxuries when I can, like daytime travel and if time allows I take public transit (also better for the environment). Though during covid it was a little more uncomfortable, but overall went smoothly.
Boutique Hotel : Petit Hotel Hafa Sayulita
As I had arrived a day earlier than the retreat, Dionne had set me up in the cutest boutique hotel Petit Hafa Hotel, after a long trip with a few hour layover in Mexico City from Montreal and the commute, I was pretty tired from traveling, so the rooftop mini pool was my haven. Of course since this is during the pandemic and most people were not traveling due to restrictions, I was spoiled with the pool and rooftop to myself. The hotel itself was perfect, I loved it. Simple yet elegant and lots of inspiring little nooks to photograph and a good view overlooking the horizon. I grabbed a few Modelos, lime, Valentina with chips and listened to the local music, watching the lightening spark the sky before retreating to bed in the fresh air conditioning. I chatted with the local staff about the area and struggles due to Covid. All of the staff was welcoming, kind and helpful, I quickly met the owner who was an accommodating and down to earth woman. I would definitely reccommend it for solo travelers, friends or couples. Their website seems to be down but looks like you can book you stay on booking.com. Find more photos on their instagram @hotelhafasayulita
Lunazul Surf Shop, locals and beach vibes
I was anxious to get into the water and hit the waves, as the sets were clean and the perfect size for me. I grabbed a rental premium fish style shortboard with good volume at Lunazul Surf Shop, the local guys there were super friendly. They were helpful to give me a few tips and advice about the surf spot. One of the guys took me out and explained where the reef was, where to enter, we talked about my level and what I was comfortable with. We picked out a surfboard, I took a half day rental. It would be my first experience with warm water surfing. Which ended a little less than expected but that's saved for another blog post.
Helpful and friendly local surfers
It was so amazing to feel the warm water directly on my skin and the freedom of surfing without a wetsuit, all the locals were considerate and kind in the water. There was plenty of communication in etiquette and small talk, even made a few friends, some locals that were patient with my mediocre Spanish and some other female tourist surfers. The waves were clean but the time between sets slowly reminded me I didn't get any sunscreen on my back properly, I had grabbed some Manda organic sun paste from Lunazul Surf Shop for my face but I failed to remember my back. Considering I was laying on my stomach half of my surf session, a few hours turned out to be a foolish kook mistake. I had managed to score a few good waves and although I wanted to stay out longer, but my rental was almost finished and so was I. After scoring and charging my best wave of the day, I had to get out. I was satisfied and beaming from that wave but also beaming a red sunburn and what was starting to feel like sun stroke.
Just as I surfed out of the line up and headed towards the beach, a big set came and knocked me down…I had a small injury but overall still loving life. The staff were helpful, showed concern and offered any help if needed but we all agreed I was fine. I asked where to get a good Michelada, they directed me next door to The Break Cafe. The server was funny and happy to welcome me even impressed with my bad Spanish or at least humoured me for it. The cute surf shop staff member that had helped me pick my board came over and checked to make sure I was alright, nothing a cold beer couldn't fix. The staff between the bar and surf shop were so great and they reminded me of my Moroccan surf instructor friends I missed which gave me a little heartfelt smile.
Check out @lunazulsurfschool for some of the beach vibes in Sayulita.
Surf it Out Surf School & Belle Curves Swimwear
As mentioned, I was on a collaboration trip alongside The Wahine Project on their Women's Surf Retreat. They make sure to support the local surf community where they can. For this trip, their surf lessons would be provided by surf instructors Risa and Diego that operate Surf It Out located right in Sayulita. These experienced surf instructors are patient and welcoming to their guests, they were kind and encouraging as the women surfed, some for the first time. When I was out in the water surfing on my own, I also noticed them help out some of the tourists, they were friendly and helpful to any surfers that past them in and out of the water. Risa Mara Machuca is also owner and designer for her personal swimwear line Belle Curves, featuring beautiful prints of Mexico's sunsets. Her brand was created as a solution to the lack of stylish and fitting active swimwear for women with curves, each piece is functional and reversible, as well is its own authentic work of art. All pieces are designed, sourced and made in Mexico. They are surfer tested as well. Find more of her designs on her website bellecurvesswimwear.com.
Sayulita's Local Artists, Designers, and Indie brands
Although Sayulita is quite small, there is a huge growing tourism industry developing there rather fast. I spoke with one of the local staff there about the housing issues for locals that digital nomads and expats pose for them. With Billabong opening a surf centre and boutique recently has also created tough competition for the smaller indie shops. I went in Billabong and I do I love the brand but it was the same merchandise I could find online or in Canada so as beautiful and clean it was, it was less interesting to browse while on a short visit. I much preferred to visit the local artisan shops and chat with the locals. I always believe in supporting local and smaller independent shops when I can, especially when I travel.
There were a few that caught my eye and camera lens while there including some clothing shops, a florist, and artist / photographer shop.
En Plural Local Designer Shop
In the early morning after resting well at the Hafa Hotel, I went out to explore the town on my way to find breakfast. While many shops were closed, this cute shop En Plural was open drew me in with it's cute setup and original designs. The shop featured local Mexican designer Ilaria (see more on her IG account @ilariamx). Her designs created and made in Mexico with natural textile and relaxed style, perfect for the beach! Other items were upcycled designs and vintage originals, filling the shop with originality and depth. As an artist and designer myself, I can appreciate small independent shops that find beauty in forgotten treasures. Fashion always comes back around in some ways so it's great (and sustainable) to find new in the old. Follow their IG account @pluralconceptstore for more.
Ventura & Ventura, Ref and local shopping
I wandered through the town, exploring my first day there to get my bearings and some shots around town for the retreat. I came across a few clothing shops and then found myself in Ventura & Venutura, a small shop just off the Main Street in the corner near En Plural. The local Mexican owner there welcomed me to take pictures and we got talking, we joked about the nuances of small town surf gossip, the beach boys and just running a small business in general. We even exchanged numbers and said we could hopefully catch up for a surf while I was there, unfortunately we didn't get a chance but it was nice to make a genuine friend while there. I loved the shop, the organic materials, minimalistic setup and clean yet unique designs. It featured a few designs including the local clothing brand Ref.
Palu Art Gallery: Artists Anne Luna and Paulina Gutierrez
The shop caught my eye from across the street, I could tell I would love it, I grabbed a photo and walked over. Located right across from the Billabong surf centre, the Art Gallery & Shop Palu @paluartforyourheart features prints of the two local Mexican Artists, Anne Luna @lunaylaselva and Paulina Gutierrez @paulinayelmar. I loved their style and the overall aesthetics of not only their work but also the shop in general, it was a cute place displaying the art with an elegant taste and interesting layout. Palu Art Gallery also featured invited artists and photographers like Canadian Photographer Curt Barter @curtbarter and Professional Diver Samuel Resendiz who spealize in ocean focus photos while underwater or bird's eye view. As an artist and photographer (and surfer) the shop was like heaven for me! I chatted a bit with the girl working there, she explained the name was to combine the two artists Luna and Paulina, that they were local women artists of the area. She welcomed me to look around and take some pictures. My friend back in Montreal, who loves the surf scene and these cute little surf towns, including Sayulita had mentioned she wanted some new artwork to hang. So I grabbed a few some prints and a larger Drone shot from Curt's prints. She was thrilled of course when I brought them back as a surprise.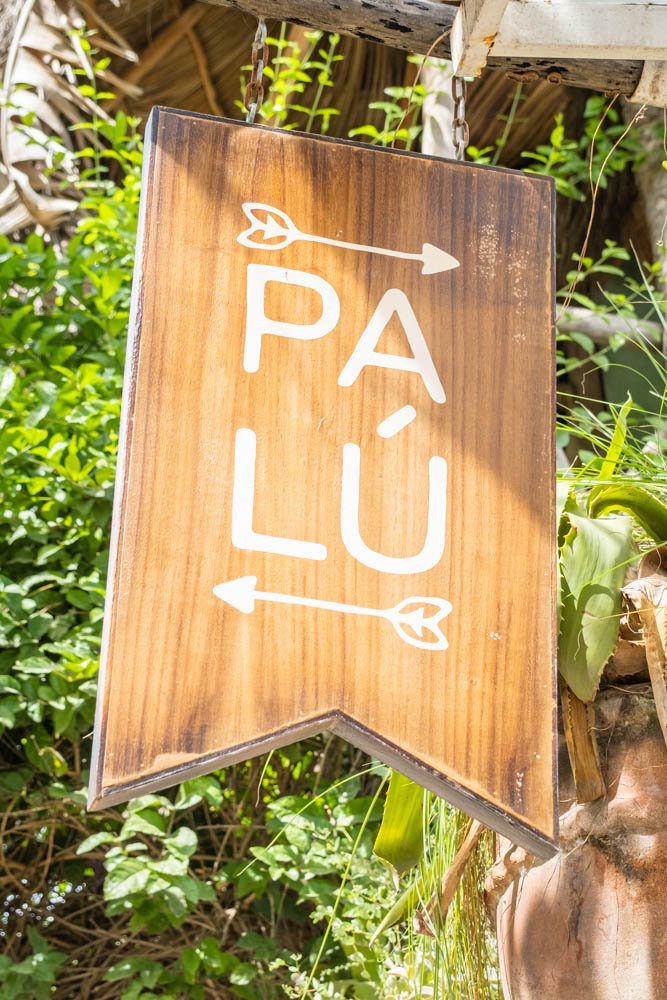 Local Market, and other local shops
I wandered all over, met some suppliers and visited the local mercado filled with traditional Mexican items, some tables setup and other surf/skate shops. I didn't chatted with everyone but of course with my friendly nature, I smiled and exchange small talk. Tourism was not as badly affected in Mexico compared to other countries like Morocco for instance whose border closed for months on end, but it was still hit hard and the reduced number of tourist which did lead me to have a little more attention of the sellers on the street. I truly love Mexico, its culture, food, textiles, designs and the people so it was a real pleasure to visit after so many years. I also went into Sal de Mar which had some cute bags and swimwear. Check their IG @saldemarbeachstore for more products and photos. I bought some little souvenirs at the tables in the local market for those who don't have the financial means to have a shop on the main streets.
Longboarding, Mexi log and Surf Festivals
Regardless, your style of travel, Sayulita definitely has a little something for everyone looking for a small surf town vibe. It is becoming more and more popular, with some influencers popularizing it and some local stars and festivals happening there like Longbording surf festival Mexi Log. Check out some "Raw Days" at nobodysurf.com and see some Mexi log surf videos from the recent surf festival in Sayulita here.
With such a short trip and mostly as I was working and spending it with the awesome ladies on the surf retreat it was hard to see everything. Sayulita is definitely a spot I will revisit again in the future, maybe check some waves at Puta Mita and around the coast there…maybe go check out Puerto Escondido?
All photos are copyright ©Susan Paige Photography and limited by permissions only. Images may not be reproduced, transmitted or copied without explicit written permission by owners.